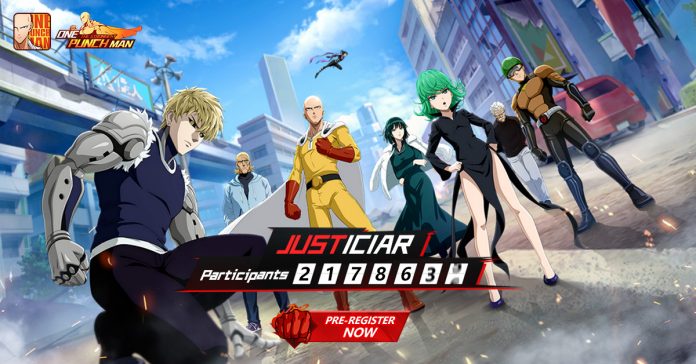 Supervised by Japanese Production Committee, developed by PlayCrab, and distributed by OurPalm – the first authorised《ONE PUNCH MAN: The Strongest》Official Mobile Game Open beta Test will be released on 16th June in the SEA region! Players from SEA region, are you ready!
The story of《One Punch Man》revolves around Saitama, who became a hero for his own entertainment. He went through 3 years of intensive training and gained incredible strength. However, he became too powerful and could defeat any enemies in just one punch regardless of their strength. In May, 《ONE PUNCH MAN: The Strongest》had reached 2 million pre-registration and the team has announced to give away 5 extra iPhone 11 if the pre-registration reaches the 2.5 million milestone before the official launch. On top of that, the officials will be giving away a total of 10 iPhone 11 via livestream! So, what are you waiting for? Tap on the link below and start pre-registering. You might be one of the lucky winners!
According to the publisher, there will be an exclusive beta test happening on the 20th of May. Members of media and influencers are invited to join the test. Do check out the official Facebook Page for more information, and don't miss out this amazing content to fight along Saitama for justice!
5 Reasons why you should play the game
1. Adapted from Original Manga
The game is under supervision by the Japanese Production Committee and is in charge on overseeing the game's setting and design. If anyone knows the series better, it will be them.
2. Collaboration with original Voice Actors
The voice actors from the original Anime such as Hiroki Yasumoto, Makoto Furukawa and more, will be doing the dialogues for the game!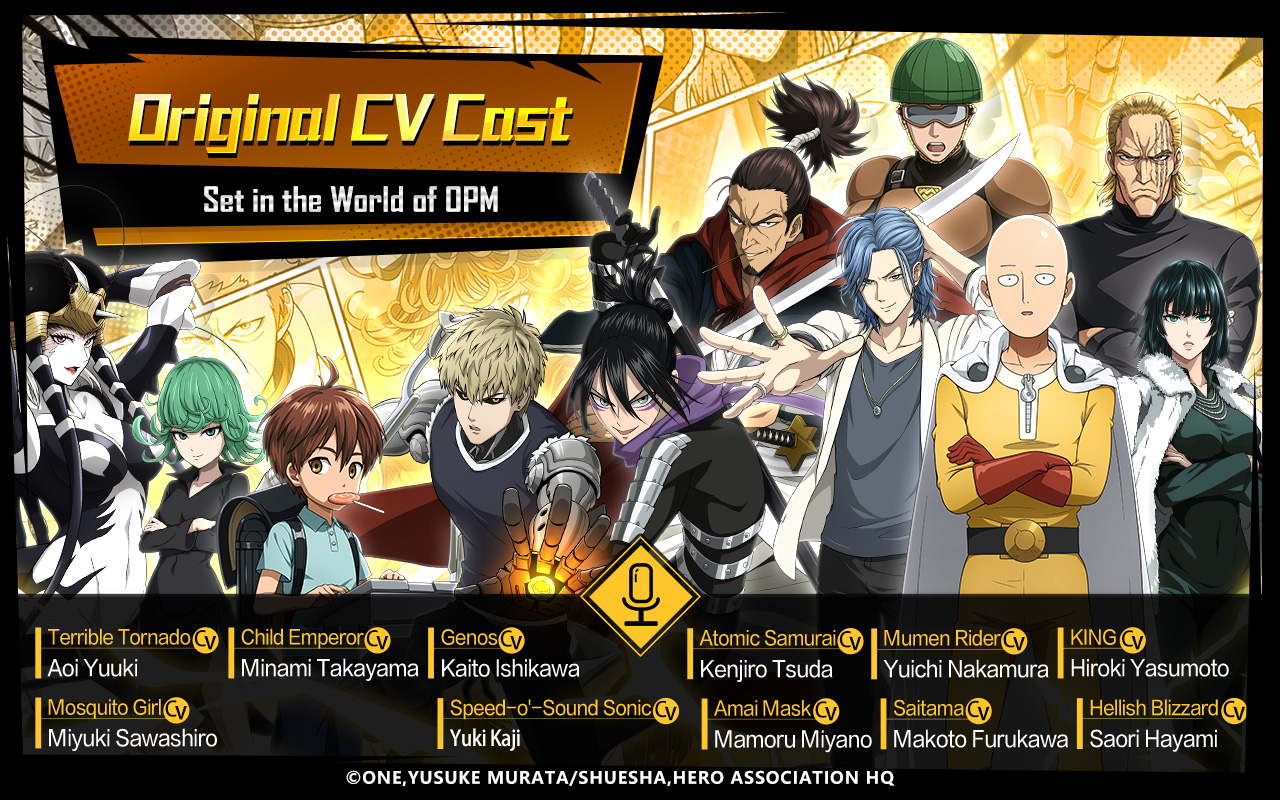 3. Multiple Game Modes
Apart from fighting along with Saitama, Players can also form a team that consist of both Heroes and Villains. The game is developed in a way that Players will need to strategically manage your own party members, combine their skills and traits in order and ultimately, outwit your opponents.
4. Support Multiple Language
Since the game will be launched in the SEA region, it will be supporting the following 4 languages; Chinese, English, Thai and Indonesian.
5. Featured on App Store and Google Play Store
During the pre-registration period, 《ONE PUNCH MAN: The Strongest》 was featured twice on the main page on Google Play Store and App Store in banner and icon.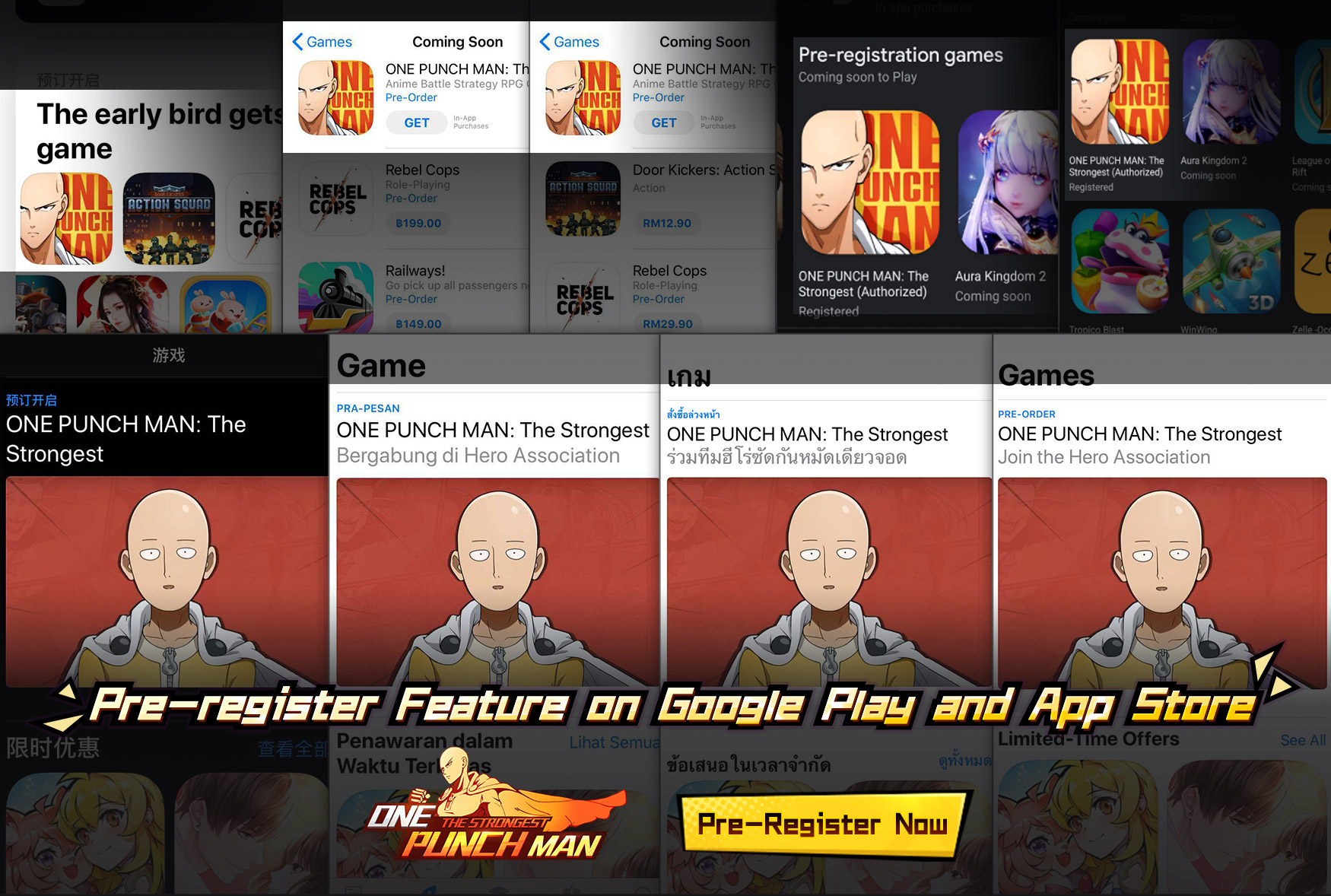 So, what are you still waiting for? Pre-register now and amazing rewards are waiting for you!
Links