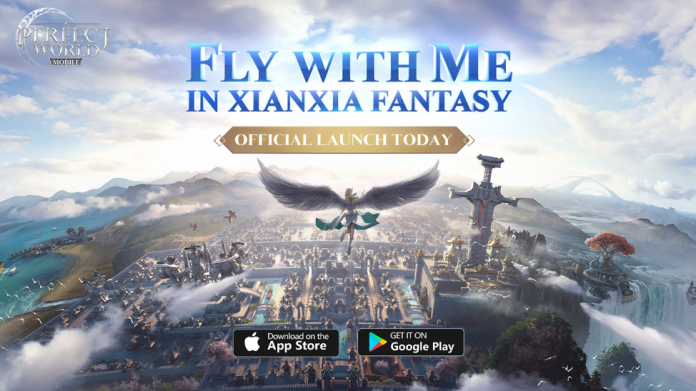 Perfect World Games has announced the launch of the English version of Perfect World Mobile. Players from the NA region can now download the game from your local App or Play Store.
Featuring a beautiful and massive world spanning 60,000 square kilometers players in Perfect World Mobile can explore the panoramic 3D map with the same free-form flight system of the original PC game and can take to the skies as Winged Elves, Untamed, or Humans. With each class bringing its own distinct characteristics, players in Perfect World Mobile will be able to live out their XianXia-inspired dreams as Wizards, Blademasters, Clerics, Archers, or Barbarians.
Epic battles will be fought in Perfect World and players will be able to engage in combat on land, air, and sea. Taking inspiration from classical Chinese XianXia culture, players will be immersed in the delicate balance between Yin and Yang, with the spirit-based skill enhancement system of Perfect World Mobile.
To celebrate the open beta, Perfect World Mobile will be giving away a 64G iPhone XS, players can enter to win by visiting the official Facebook page.
Publisher
Perfect World Games
Platform