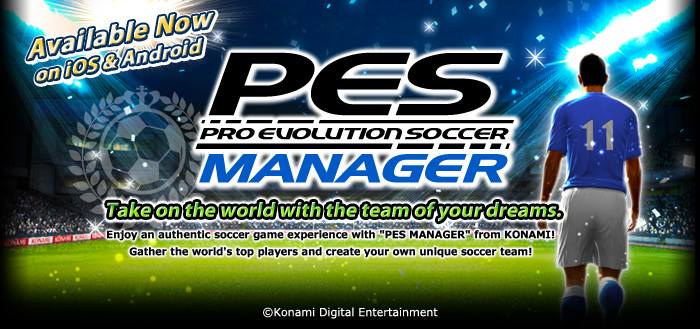 World cup is around the corner and what better way to celebrate the occasion with a little soccer game. Konami has just release PES Manager yesterday (available over 50 countries).
As you might guess, the game relies on Gacha to get better player cards and there are some tactical settings you can tweak before the game to best your opponent. The games boast over 1500 euro players based on the 2013-2014 roster.

PV for the game:

Game Modes:
Challenge Match (Quest map in gacha games)
Skill Match (Daily special in gacha games)
Friendly Match (Versus other players)
Special Match (Acquire evolve cards)
League (Automatically simulated throughout the week)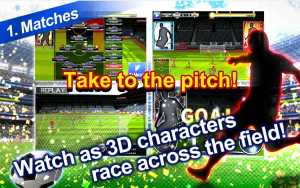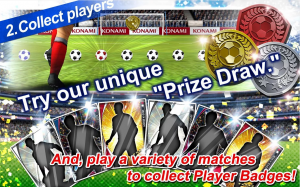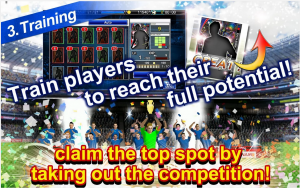 What I personally like about the game is that, for your first gacha, they allow you to keep re-rolling until you get your 4* super-star (best card you can get from here is a 4*). There's also this event where your first purchase regardless of amount will get you a 4* and above gacha ticket.
The only thing i don't like about the game is the camera angle of the simulated games.
Here's my gameplay video on what to expect from the game.

Soccer fans download the game now! You can enter my code 948-204-900 for a free rare card or leave your code below for someone else to benefit 🙂