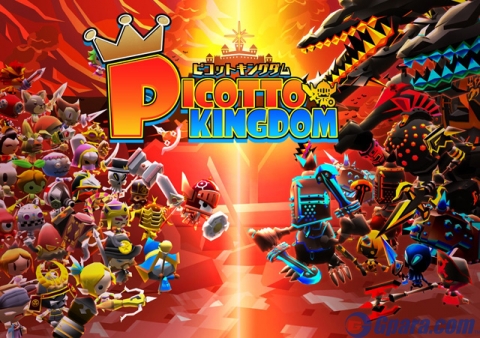 Gung Ho Online Entertainments has released their latest game; Picotto Kingdom on the Android platform today (iOS version released today 10 July 2014). If you do not know the company Gungho, you haven't been playing much mobile games. Yes, they are the one responsible for Puzzle and Dragons, Divine Gate and Summons Board. They are also the number 1 publisher rated by AppAnnie.com for the year 2013.
THE GAME
Picotto Kingdom is a side-scroller hack-n-slash game with the nostalgic pixelated graphics. The game is simple to pick up and easy to navigate. Players need only to tap on the monsters to attack, double tap to roll away and dodge or tap on the hot-bar to use skills.
Heroes and Weapons
The game has a number of things to do. Players can Gacha for powerful heroes, farm stages for more powerful weapons and complete the different event dungeons. One of the things that I like about the game is that, once you completed a certain stage, you can auto-fight that stage if you choose to revisit it. This is a quality of life feature for farming event maps. Your hero's skills are dependent on the weapon that he equipped thus farming weapons in this game is very important. You control your main character while your other 3 (+1 friend's hero) will attack whichever monster your target.
I believe this game can has the potential to become the next big thing especially if Gungho decides to do a English version of the game. The game is currently out on the Japanese Play/App store. The iOS version is slated to release later, no concrete news about it yet. However, the game works pretty well on bluestacks (only lag if there are too many monsters) so if you want to get your hands on the game first or play it on the PC, download the APK. Refer to my guide here on how to play on BS.
Here's my short gameplay video:

Company
Gungho
Platform
Android Link
iOS Link
Language
Language