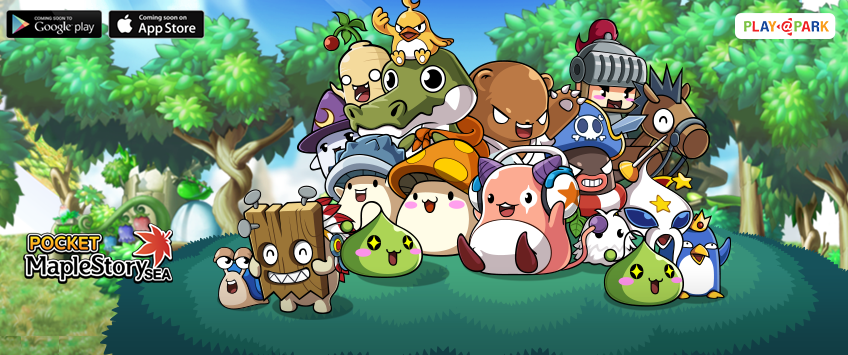 Pocket Maple Story SEA was launched a week ago and I've managed to sneak a few goodies for you guys!
Kongbakpao and Playpark has come together and organise a mini giveaway event for you loyal readers! There are limited codes to giveaway so hurry and grab 1 fast!
Prize:
10 Day Pink Bean Pet
Note:
1. Each code contains contains 1 x 10 Day Pink Bean Pet.
2. Each account can only redeem the gift ONCE, so there's no point grabbing more than 1 code.
3. Code will Expire on the 30 June 2016
4. Please try to redeem your gift code using your PC.
5. If you can't get the code, try with another device or leave a message below.
6. It may take a few minutes before the code is being sent to you. Also, please check your Junkmail if you still don't see it after awhile.