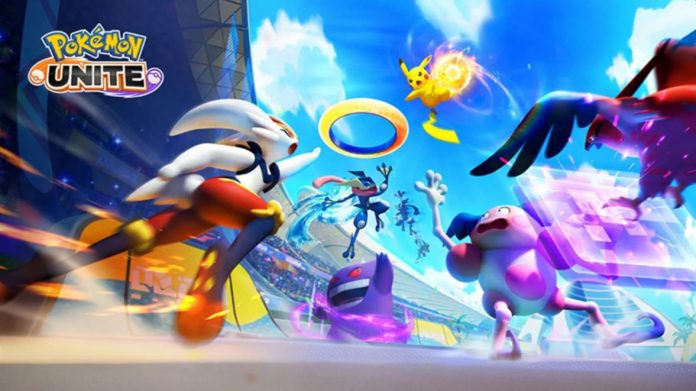 Pokémon Unite from TiMi Studio and Nintendo is a strategic team battle game that challenges players to participate in fast-paced and intense 5V5 matches while scoring more goals than the opposing team before time is up.
The game has been out on Nintendo Switch since July 2021, and many Trainers have spent hours unlocking all of their favorite "mon" and decking their avatar out in the brightest outfits and progressing through the Ranked Match system. So naturally, Trainers are eager to know whether or not they can carry their hard-earned items and progress across between Nintendo Switch and mobile; given the surprising popularity of Pokémon Unite on the Nintendo Switch console, its release on iOS and Android should help increase its player base having it available on multiple devices with crossplay options.
Pokémon Unite will become available for iOS and Android devices on September 22. "Pokémon UNITE will release on July 21, 2021, for Nintendo Switch systems. It will become available in September 2021 on mobile devices," the announcement read.
Key Features of Pokémon: Unite is its Style, Unite Moves, Ranking up, Best Communication, Cross-Platform Play, and rewards for Pre-registration campaign. The game will periodically release new styles and skins for your Favorite Pokémon. This game is the first time Pokémon will be played as a MOBA, so unique special moves are part and parcel of the combat like other popular MOBAs. What Pokémon can be without leaderboards and winning the tournaments? The game allows you to play matches with other players and rank up in the leaderboards to show your skills. Finally, the best feature is Cross-Platform play, in which players from every platform can play with each other and increase the community of the game.
In Pokémon Unite, there are 5 Roles or Classes, and the roster is limited to 23 Pokémon as of now on their website. These 5 roles are as follows:
Attacker – Attackers have low HP but excel at dealing DMG to opponents

Pikachu
Gardevoir
Greninja
Venusaur
Alolan Ninetales
Cramorant
Cinderace

Speedster – Speedsters have high mobility and offense and are best at making swift attacks and scoring quick points

Zeraora
TalonFlame
Absol
Gengar

All-Rounder – These units have balanced ATK and DEF/HP but are tenacious fighters

Charizard
Lucario
Machamp
Garchomp

Defender – Excel at protecting allies

Blastoise
Snorlax
Crustle
Slowbro

Supporter – Inflict conditions on enemies and heal allies

Blissey
Eldegoss
Mime
Wigglytuff
Is Pokémon Unite coming to PC?
It would be quite a surprise if the MOBA didn't eventually come to PC officially. It seems like a missed opportunity; only time will tell, though, if TiMi Studios brings the multiplayer to desktop. Interestingly, they excluded PC from TiMi Studio's initial announcement of the team-based MOBA. Sadly, neither Nintendo nor the developer gave any news and updates on an official PC release date or if it would eventually come. For the moment, it seems that the free-to-play MOBA is only launching on the Switch, iOS, and Android.
One of the most effective programs available online for this purpose is LD Player. LD Player emulates Android on the desktop, which will allow users to download Pokémon Unite. You can download your favorite Android Games through Google Play or LD Store, provided by LDPlayer.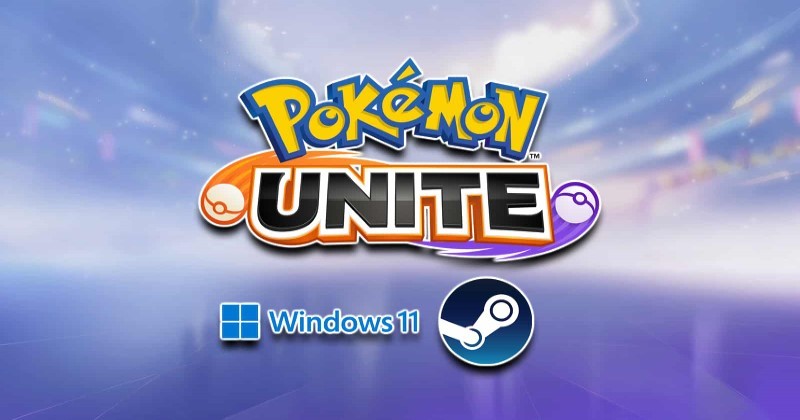 How to download and Play Pokémon Unite on Android?
Mobile battles will soon be possible in Pokémon Unite, the free-to-play MOBA title for the Nintendo Switch, with the announcement of an Android and Apple release date. Like Pokémon Go, players will be able to download Pokémon Unite to their mobile devices and play with Pokémon fans from around the world, but with a focus on 5v5 stadium battles instead of Pokémon catching and training. Pokémon Unite, the "five versus five" MOBA game, will debut on Android devices on September 22. You can pre-register on the game's page now on your devices. You'll be notified when it's officially available to download.
You can go to their website to learn more about the game and what mechanics and mons it has to offer, and you can go to the Google Store page of the game to Pre-register and later download it from the same page.
You can also download it on mobile via a 3rd Party application or Google and follow the installation steps by allowing your mobile to install from unknown sources.
How to download and play Pokémon Unite on PC with LD Player?
Downloading any app or game immediately from the LD Store is the simplest process and can save you the time and effort to log in to your Google account to download an Android game on your PC. You can easily download the LDPlayer software on your PC/Laptop website and make your virtual Android device.
Installation is as simple as opening any other software on your PC. This virtual interface is as intuitive as any other software and completely user-friendly, which provides you with a calm sense of accessibility to use emulation on your PC. On the home screen, you will see all your pre-installed apps as well as the ones you have downloaded. In the LD Store and its home tab, you can also search the desired apps you want to download through LDPlayer's search bar.
The Emulator has its LDPlayer store along with Google Play Store to download Pokémon: Unite. You install it as you do with your mobile phone, but this way, you have a larger screen and don't need to worry about draining your mobile battery.
Conclusion
Mobile users are patiently waiting for the release of Pokémon: Unite as they want to flex their muscles and battle it out with other Trainers on the battlefield in this unconventional battlefield in the Pokémon Universe. No more the battle will be turn-based, no more the Trainers will need to capture and train their Pokémon and no more slow battles. This time around, the Pokémon battles will be intense, fast-paced and heart-pumping with tons of action.