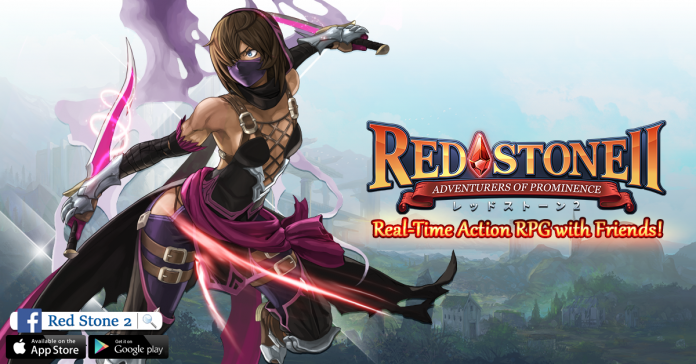 Good news! Red Stone 2 will be updated with many new content this September! Also, our friends at Ludic Games has given me some giveaway codes to share with all you Players!
Here are the new updates this September:
SR -> SSR Companion Upgrades
Upgradable SSR Gear Option Slots
7 New Collectible Companions
105 New Story Stages (Fully Voiced in Japanese)
1 New Infinite Tower Dungeon
2 New Daily Dungeon Stages
1 New Party Raid Dungeons
5 New Expedition Regions
Giveaway: 
Coupon Code 1: 2GDL-FLQA-AYPA-SH6
Coupon Code 2: XVE3-W0W5-TN9W-4J28
Expiry: 30 Sep 2018
Coupon Code 1 Items:
1x Empress Kyonhoruma (SR Healer)
5x Candy Coupons
10x Total War Tickets
10x Tower Keys
1000x Diamonds
Coupon Code 2 Items:
1000x Garnet
1000x Aquamarine
1000x Ruby
1000x Sapphire
1000x Pearl
To use the code, simply navigate to Settings > Game Info > Coupon. On iOS? Just use the in-game (Z) button, then tap (+) to contact customer service with the code, and we will deposit the same items on your account!