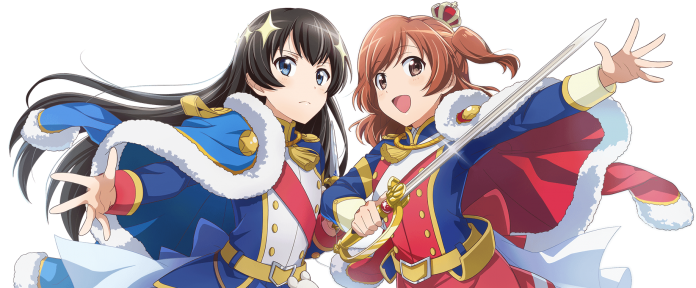 Ateam has announced the pre-registration event for the English version of Revue Starlight Re LIVE. The game is slated to release this April which will include English, Korean, and Traditional Chinese language.
Revue Starlight Re LIVE is a game for smartphones based on the popular Revue Starlight property in which "Stage Girls" compete in performances to become a top star. Revue Starlight began as a live musical and in July of 2018 received a televised anime series. In the game, players can enjoy an all-original story featuring the nine "Stage Girls" who appear in both the musical and anime series and 15 new "Stage Girls" made specially for the game.
Released in October of 2018 in Japan, the game quickly gathered a large following and climbed the sales charts to reach number 10 on the iTunes App Store and number nine on the Google Play Store.
Pre-register for the game now and claim Karen Aijo and others for a total of nine Stage Girls from the Seisho Music Academy cast when the combined number of pre-registrations reaches 90,000.