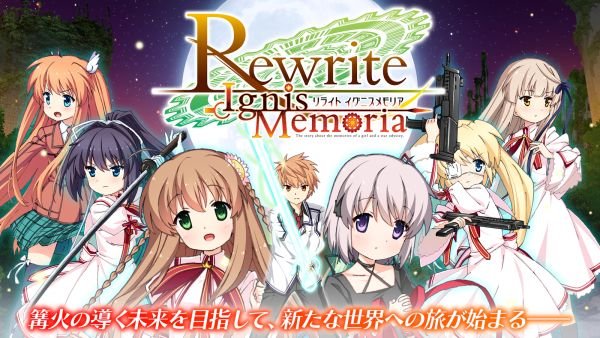 VisualArts has announced the launch of their latest mobile game, Rewrite Ignis Memoria. Download the game now and starting collecting your waifus.
Apparently, the game is based on an older game and Anime called Rewrite. In this new series, the game will feature more background story for each character.
Rewrite Ignis Memoria is a side-scroller RPG game where Players will have to equip skill cards in order for your party members to cast skills. There's also costumes that you can mix and match to upgrade your Waifus strength.
Lastly, there's a housing system for your characters to live in.
Publisher
VisualArts Co.,Ltd.
Platform