Sega has announced the pre-registration event for their upcoming mobile game, Sangokushi Taisen Pocket (さんぽけ ~三国志大戦ぽけっと~). Players who are familiar with the Arcade version, you might want to check this out!
Sangokushi Taisen Pocket is a Strategy Card game based on the RoTK era. Players will be competing on a 6 x 6 Square Battleground. You'll need to strategically move your units so that they can from links and deal huge damage to the opponent. If you have played games such as Terra Battle or Summons Board, you'll find this game familiar.
Pre-register for the game now and unlock milestone rewards such as a 4* Da Qiao and tons of Gems!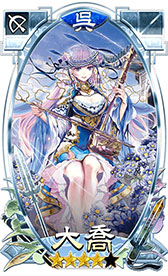 Apparently, the game is linked to the Arcade version where you can use the real-life cards and mobile cards interchangeably.