4:33 has just announce the launch of a big update for their mobile game, Seven Guardians. A number of new features have been included, from new Hero series, new battle mode, new rune system & hero extraction and many more update celebration event which make you easily get a new hero.

New Hero Series: The Dwarven stores electricity with each attach and emits a powerful beam, briefly entering discharge mode and also 50% chance to immune to push back, knock down attacks. For example, Dwarven Rogue rapidly flies electric bombs from both arms to attack ranged enemies and flies to the enemy for self denonates when electric energy is fully charged.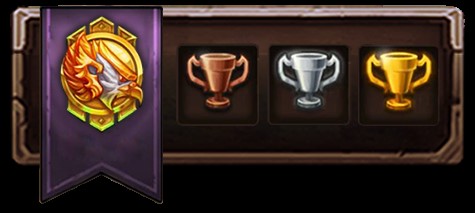 New Battle Mode: The Tank War is a new PVP system where you command two Hero parties and a Protector in ranking battle. You can win trophies from Tank War, and use it to purchase Runes from the Magic Shop. Tactically deploy your Heroes to overcome obstacles and win the battle! ※ Tank War will be activated after clearing World Map Chapter 3-15.
Rune System: Runes are magical slates imbued with mystic powers. Unlike Gear, you can imbue various Elements on Runes. Customize your Heroes with diverse Runes! Use Trophies won from the Tank War to buy Runes from the Magic Shop. There are 3 types of Runes, each with 6 ranks. All Heroes have 6 Rune slots to engrave Runes with specific Hero classes.
Last but not least, Seven Guardians is celebrating this update until 12th October with the several events and tons of gifts such as Dwarven Hero Shards available from Magic Millstone, Magic Millstone renewal is doubled.
Hurry and download Seven Guardian today!