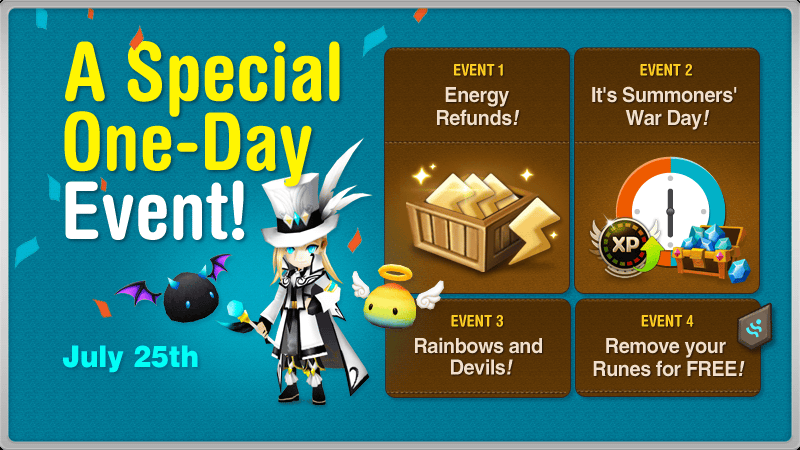 Mark your calendars people, for one day only, we'll be having the following event:
Event: July 25th (1 Day only)

Details:

1. Energy Refunds

– Get 50 Energy back when you use 50 Energy in the morning and afternoon! (Twice a day)

2. It's Summoners War Day!

– Get 2x Mana Stones or 2x XP throughout the day! Check the time table!

3. Rainbows and Devils

– A Surprise Dungeon of Angelmons and Devilmons will open!

4. Remove your Runes for FREE!

Just for a day, no charges for Rune removal!