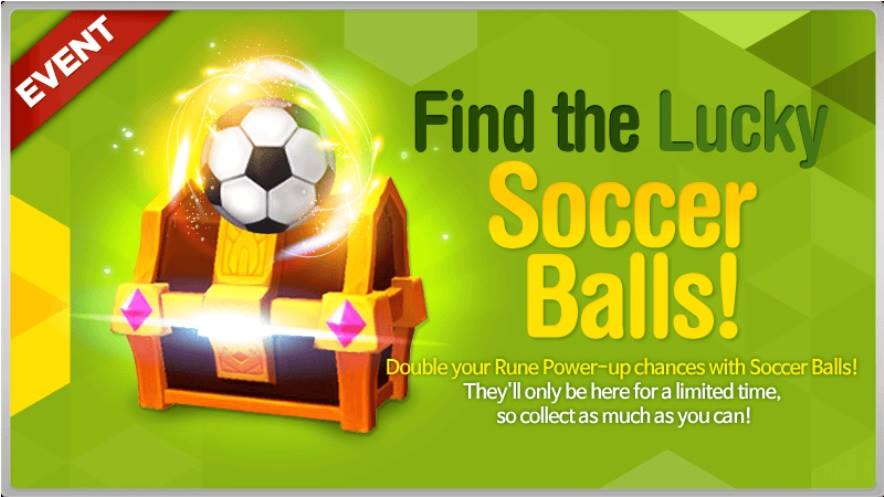 Summoners War is currently having 2 events
1. For one day only, get 4 wishes!
June 13th 8am till June 14th 8am PDT
Don't miss out on this great chance to make 4 wishes! This event is only held for one day.
You need the Temple of Wishes in your village which can be build at level 7.
Note: The date on the banner is wrong, the event actually starts today, 13th June

2. Find the lucky soccer balls!
June 13th 12am till June 18th 8am PDT
Double your rune power-up chances with soccer balls!
Soccer balls will randomly drop in the reward chests at every Dungeons, except the Secret dungeons.
Part 1 How to use the soccer balls?
1. Pick the Rune you'd like to power-up.
2. Select a Soccer Ball before u tap power-up.
3. Tap power- up!
Part 2 Find soccer balls and receive awesome rewards
You'll get a reward whenever u find 10/20/40/70/100 soccer balls (1 time each).

10 balls – 50 energy
20 balls – 30k mana
40 balls – 1 mystical scroll
70 balls – 100 crystals
100 balls – 150 crystals