After months of testing, Com2uS has finally announced that the World Arena Content where users can battle against each other in real-time is now LIVE!
World Arena is a real-time battle system where all of the global users can enjoy together, and users will be able to enter the World Arena via a separate server. Users of six servers (Korea, Europe, China, Japan, Asia, and Global) can participate in the competition without any server limit in the World Arena.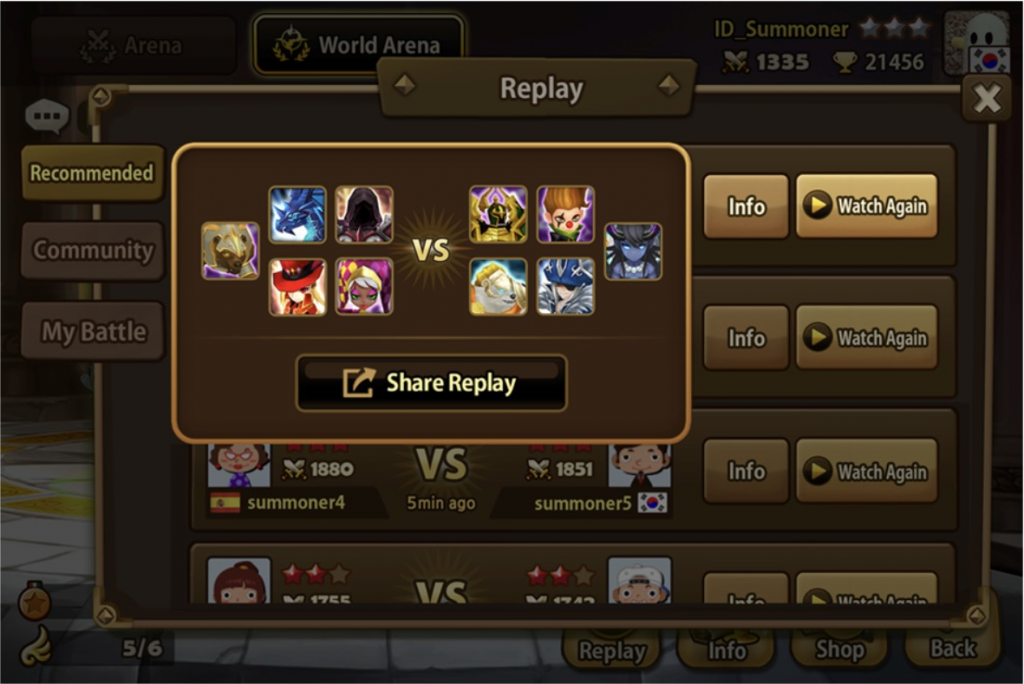 As the users around the world will be matched with each other, more exciting global battles are expected against users from various nationalities. Especially, users from a total of 242 countries participated in the test service which was proceeded until recently since last November, so it's expected that more intense competition will be held with the official service of World Arena.

Moreover, users will be able to choose between the Ranking Battle where they're matched with a random user of a similar level and Goodwill Battle where they can play against their friends or Guild members. Ranking Battle runs on a seasonal basis and each season will last for 3 months. Various rewards will be given after each season. Medals that can be exchanged for items will also be given instantly when the user wins in the World Arena Battle.

Furthermore, new Replay Feature has been added where users can share the gameplay of themselves with others for more strategic gameplay. Also, new Rune Appraisal System will be added so the users can change the subproperties of their Runes to different subproperties.