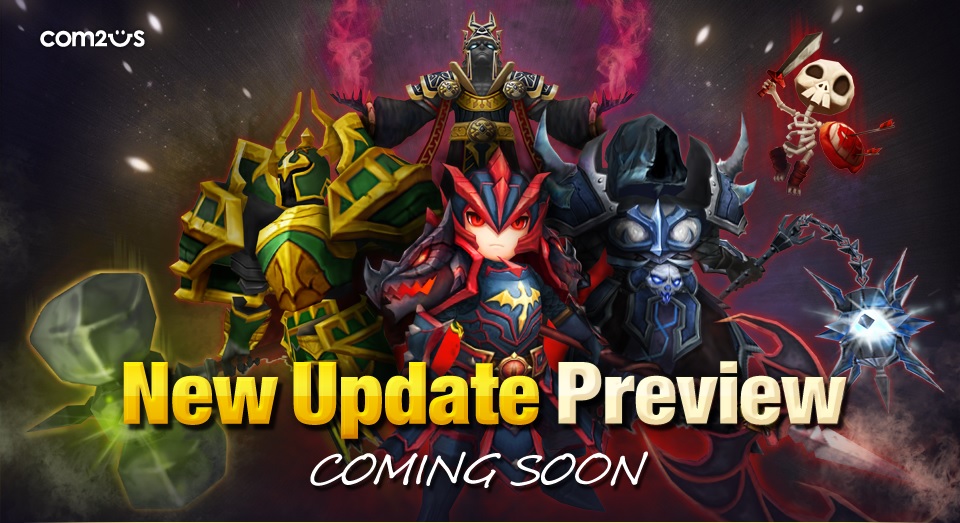 Hype it up people! Today, Com2us has released a teaser to the upcoming content patch. Expect to see new features, monsters, relic towers and more.
Content Details Below:
1. Opening of Fusion Hexagram (currently 4 recipes)
2. New Monsters!! (Gosh DK looks so hawt)
3. New Monster Storage
4. New Relics in Glory Shop
5. New elemental specific scrolls in Glory Shop


I'm so excited for the new monsters!!!!