Line (LY Corporation) has announced the launch of Taiko no Tatsujin Rhythm Connect. Players from Japan, Taiwan, Hong Kong, Macau, Indonesia and Thailand can now download the game from your local App or Play Store.
If you're unfamiliar with the series, Taiko no Tatsujin is a popular rhythmic game with Japanese traditional taiko drum. You can find the physical machine in almost every arcade in Japan.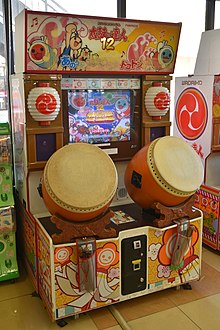 Rhythm Connect features over 800 songs with 4 levels of difficulty; "Easy," "Normal," "Hard," and "Oni". The game is played in portrait mode with simple controls of tapping the left or right side of the screen.
Get combos and boost your score! Use items for performance boosts and long hold to hit chains of notes!
Publisher
Line
Platform