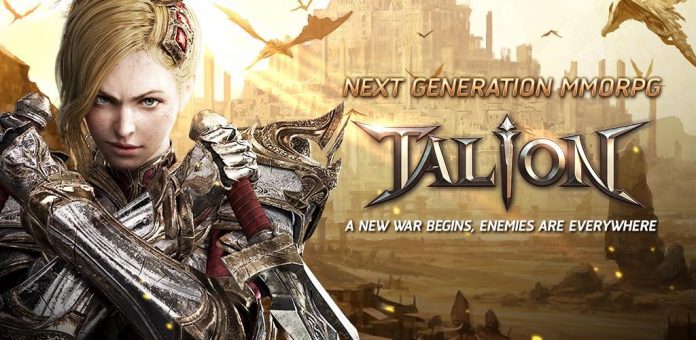 Gamevil has announced the pre-registration event for their upcoming mobile game, Talion. Pre-register now and enjoy 500 rubies when the game releases!
Previously known as Project One when first unveiled at the Top Developer Conference – Unity Unite '16 in Los Angeles, Talion is a joint venture between mobile games publisher GAMEVIL and developer UTplus who has worked on hit games including Rusty Blood VR and Shadowblood.
TALION has already been attracting a significant amount of attention and praise from its global test in May. The new blockbuster's gameplay is still based on the standards of the MMORPG, and gamers will be in touch with countless players from other parts of the world, where they can find teammates, form a guild and join an alliance to battle in many multiplayer modes.
Built on the platform of Unity graphics, TALION brings players to the whole-new open world, with extremely detailed design. In TALION, players will immerse into the mysterious medieval world with big missions with 360-degree camera angle capability allowing smooth movement during battle. With robust customization and intuitive progression, you will never get bored while collecting gear, battling in raids and leveling up.
Multiplayer options consist of party dungeons, hunt the raid boss in 20v20 PVP, as well as synchronous 5v5 and 20v20 PVP modes. With action-packed content in both single and multiplayer modes, TALION is the complete open world package in mobile form. If you like MMORPGs or just fancy something new for a change, head on over to Google Play and press Pre-register to get 500 rubies when the game releases. For iOS users and of course, Android users, the pre-registration page will be announced soon with our first TALION trailer. Stay tune for our official page to register and get more and more rewards!
Press Release provided by Publisher
Pre-register Here (Google Play Link)
Facebook Page