This week's Tokyo Ghoul Carnaval's update, a brand new game system has been introduced and that's the famous district battle.
Event One – District Battle
A brand new game mode has been introduced into the game. The District battle will see players fighting to conquer all of Tokyo's 23 district. This week, 5 of the 23 district will be opened for players to take control. Players first have to clear all the thrash mobs in a district (indicated by a red map), after which the district boss will appear. Defeat the district boss to get a free gem and also unlock new difficulty levels for the boss. Each boss has 3 difficulty level, fight it's hard mode for a higher chance to get the boss's card. Do take note that there will be a new energy system for district battles called Battle Points (BP) which will regenerate 1 point in every 30 mins.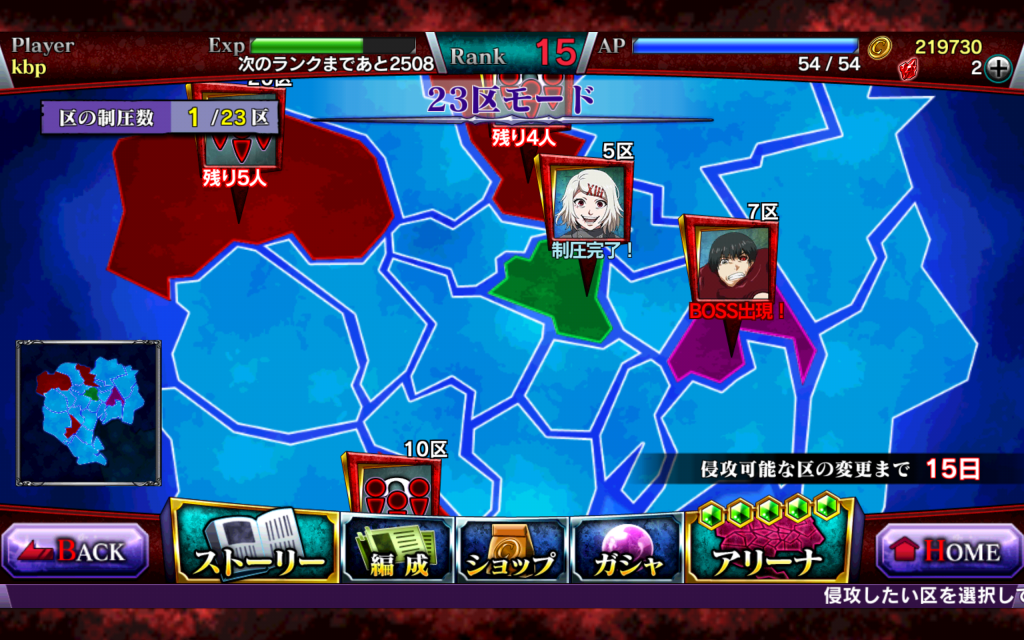 Event Two – Gacha
A new SSR has been added to the game and this week, it'll be SSR Amon. I've tried my best to get it but 🙁
Enjoy this week's district battle!!