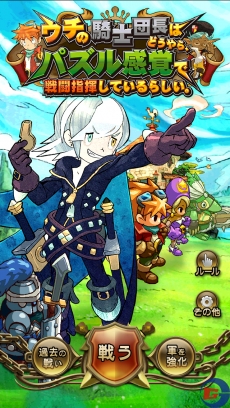 While I was browsing through the App store today, I came across this puzzle game and found the art-style quite interesting thus downloaded it. Thinking that it'll be another Puzzles and Dragons or Tower of Savior game, I took my time and planned my move to build the combos. However, the game is totally different. This isn't your typical Gacha – Puzzle game, in fact, there is totally nothing to Gacha. Fast reaction and quick link-up is needed to defeat the monsters.
The game requires you to form the typical 3-link orbs (in this case soldiers). However, you need to form the links that are in the same column as the monsters above. When linked, your soldiers will then be able to activate and attack the monsters above. The purpose of the game is to upgrade your units, strengthen your barrier and prevent the monsters from touching your defense line.
Since there's nothing to gacha, the business-model of the game is mainly selling gold, which is required to strengthen your units and barriers.
The game is only available on the Japanese App/Play Store.
Company
Mobage
Platform
Android Link
iOS Link
Language
Japanese