Ubisoft has announced the launch of their latest 40 Players Battle Royale mobile game, Wild Arena Survivors. Players who are interested in the game can now download it from your local App or Play Store.
Wild Arena Survivors is a fast-paced Battle Royale game with 40 players in one single map. Unlike most Battle Royale games that are played in a FPS or 3rd person view, Wild Arena Survivors feels more like a MOBA game with ARPG controls. Players will be able to farm neutral creeps (animals) or cutting down trees for resources to upgrade your weapons, alternatively, open chest for a chance of getting an immediate upgrade.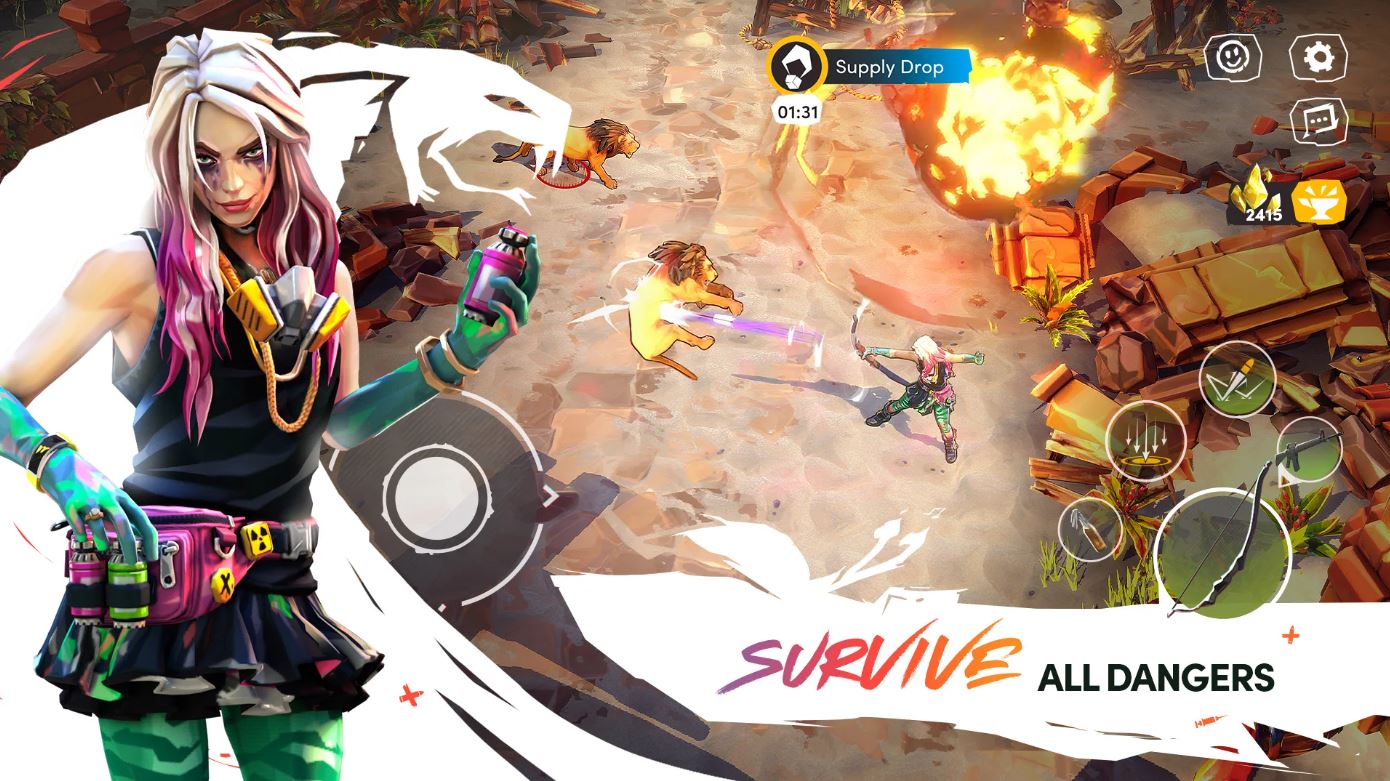 The game is action-packed and fast paced with an average of 10 minutes per game. You will need to quickly get yourself familiar with the game and formulate a game plan so you can have an edge over the other survivors. The first issue I had in my first game was that the camera angle is fixed and you are not able to freely turn them around to scan your environment.
If you're looking for a quick fix for your Battle Royale urges, go ahead and give Wild Arena Survivors a try!
Publisher
Ubisoft Entertainment
Platform