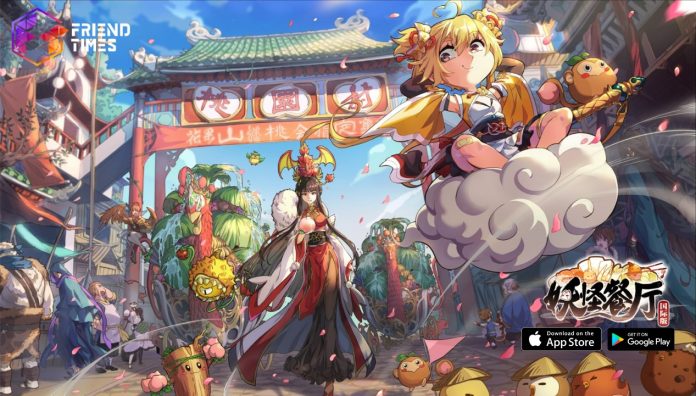 FriendTimes has announced the launch of their latest mobile game, Yokai Kitchen. Players from Malaysia can now download the game from your local APp or Play Store.
Summon & Collect Fantasy Yokais
Summon and collect personified Yokais with unique personalities, traits, and exquisite looks. Set sail on an
Customize & Manage A Personalized Restaurant
Customize your very own restaurant with different furniture and designs. Innovate and discover hundreds of recipes to satisfy picky eaters.
Explore & Discover the Mystical Spirit Realm
Explore the fantasy world with Yokais. Complete the quests to unlock every fairyland in the Spirit Realm. Encounter with different Yokais and reveal their odysseys. Catch the cute creative food monsters — Foodimons, and feed them up for ingredients!
Build & Upgrade the Best Culinary Team
Chef, Waiter, and more. Assemble your favorite Yokai staff to build a reliable culinary team. Unlock abilities not only in the kitchen but also in the fighting. Team up for the most popular restaurant!
Note: Press Release by Publisher
Publisher
FriendTimes
Platform