Global pre-registrations are open for Life Makeover, the latest new title in the genre of simulation and dress up from Dragon Raja developer Archosaur Games.
In case you didn't know, Life Makeover has already managed to rack up an impressive 15 million pre-registrations and followers, as well as reaching the number one spot on the Free Games chart in Japan, Taiwan China and Singapore.
Now you can pre-register in the US, Europe, and Southeast Asia. If you can't wait to play this game, make sure you sign up for the upcoming test on March 20th.
To encourage you to do just that, Archosaur Games is giving away some sweet, sweet prizes. They include a set of limited edition outfits, a houseplant for your in-game home, and a series of rewards that get more generous as more fans pre-register.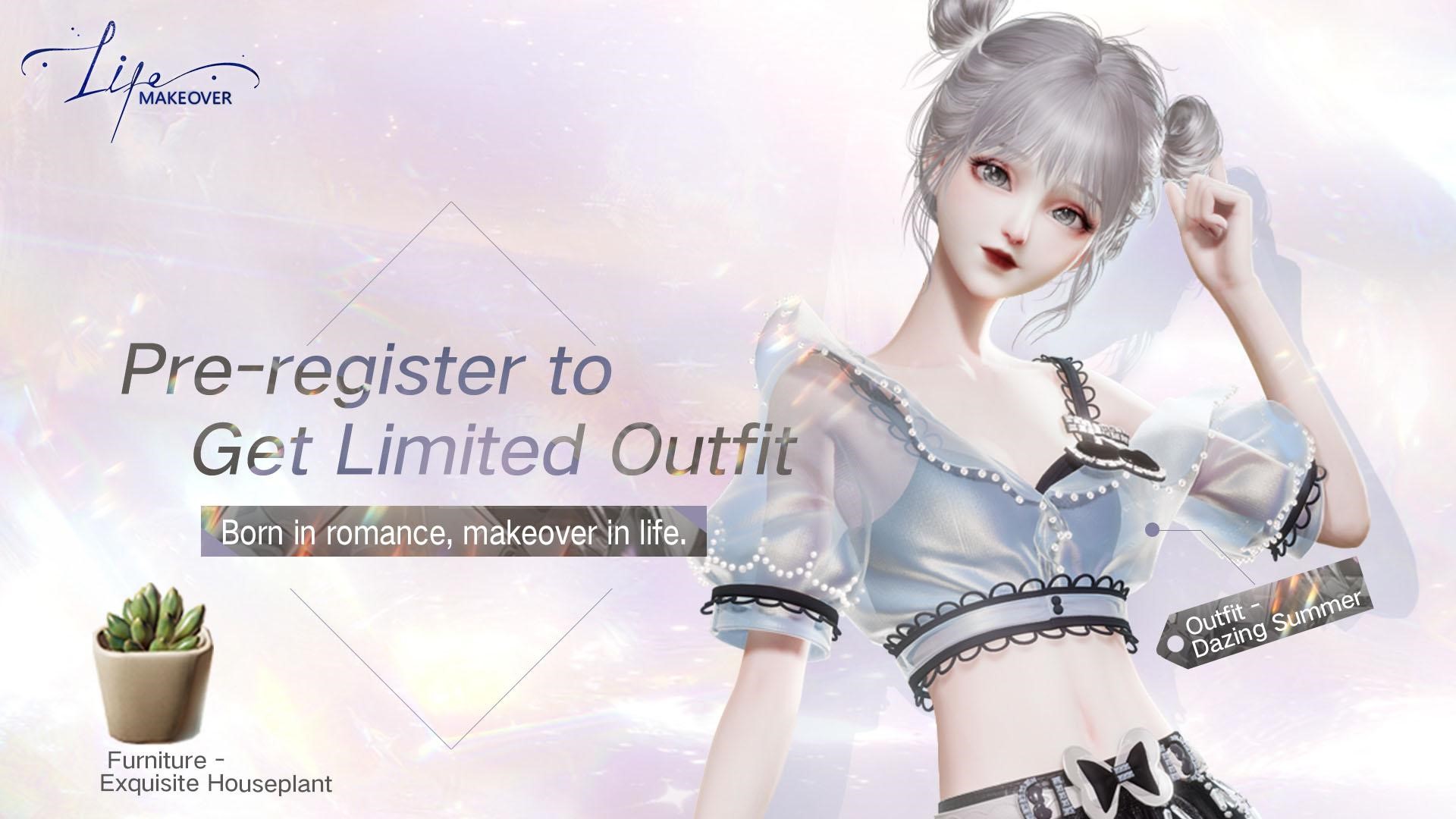 Life Makeover is, as you could probably have guessed, a dressing up and simulation game. It sees you creating a digital avatar using a powerful creation tool that lets you determine skin tone, body shape, and much, much more.
You can dress your little person up in a huge variety of garments and accessories, designed according to your whims. Plus, you can create a home for your avatar to live in, deciding everything from layout to architectural style and dwelling type.
Everything in Life Makeover is customisable, right down to the patterns on your avatar's clothes and the texture of their skin.
Likewise, you can choose to build a farmhouse or a modern house or a penthouse, decide exactly what furniture to put in it, and experiment with placements until you achieve the perfect feng shui energy.
All the while, the little world beyond your screen looks incredibly rich and detailed, as you'd expect from a studio capable of producing a stunner like Dragon Raja.
Unlike most dressing up games, Life Makeover provides technically impressive 3D experience built in Unreal Engine 4. It's steeped in visual detail, making it an ideal virtual world in which to explore your inner stylist and share your creations with friends from around the globe.
We don't have a firm release date for Life Makeover, but you can pre-register for it right now on the Google Play Store and the App Store.