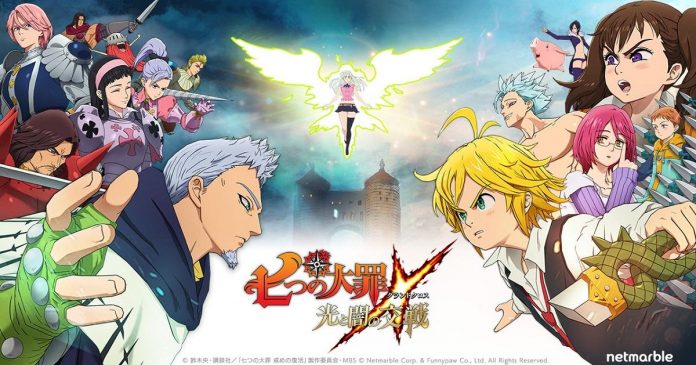 Netmarble has announced the launch of their latest mobile game,Seven Deadly Sins: The Battle of Light and Dark (七つの大罪 ~光と闇の交戦~). Players who are interested in the game can now download it from Japan's App or Play Store.
This is a turn-based RPG with a tinge of CCG and Puzzle mechanics. The graphics are really pretty and the game is filled with tons of cutscenes from the Manga allowing Players to immerse themselves into the world of Seven Deadly Sins.
If you haven't read or watched the series, the game actually starts from the beginning and tells the story in a detailed way suited for a mobile game setting. The only problem is, you have to understand Japanese.
Combat is pretty interesting and unique. Players will need to choose your skill cards to activate your character's "movement" for that particular turn. Furthermore, you can match 2 same skill cards together to create an even more powerful attack of that particular skills.
There are tons of other things to explore in the game such as the Town system and the Wardrobe system. I'll leave it to you guys to find out while I start rerolling for my Meliodas!
PS: I hope Netmarble release this globally!
Publisher
Netmarble
Platform